Note: When it comes to your home's main entrance, a glass door can be an exquisite choice. Glass doors not only elevate your home's aesthetics but also invite natural light and a sense of spaciousness. If you're on the hunt for glass door designs for your main entrance, this article is tailored just for you. Let's delve into 15 unique and captivating glass door designs.
Beware: Keep in mind that choosing the perfect glass door involves various considerations and a broad array of options. Allow me to guide you through these factors and choices to make an informed decision.
---
💎 Benefits of Glass Doors
Glass doors bring a multitude of advantages, making them an excellent choice for your home's entryway:
☀️ Natural Light: Glass doors usher in sunlight, brightening your living space and creating an inviting atmosphere.
🎨 Aesthetic Appeal: With diverse designs, glass doors can enhance your home's overall visual appeal.
🌿 Energy Efficiency: These doors are energy-efficient, reducing electricity bills by utilizing natural light and maintaining insulation.
🧼 Easy Maintenance: Glass doors are easy to maintain, requiring minimal cleaning.
---
🚪 Types of Glass Doors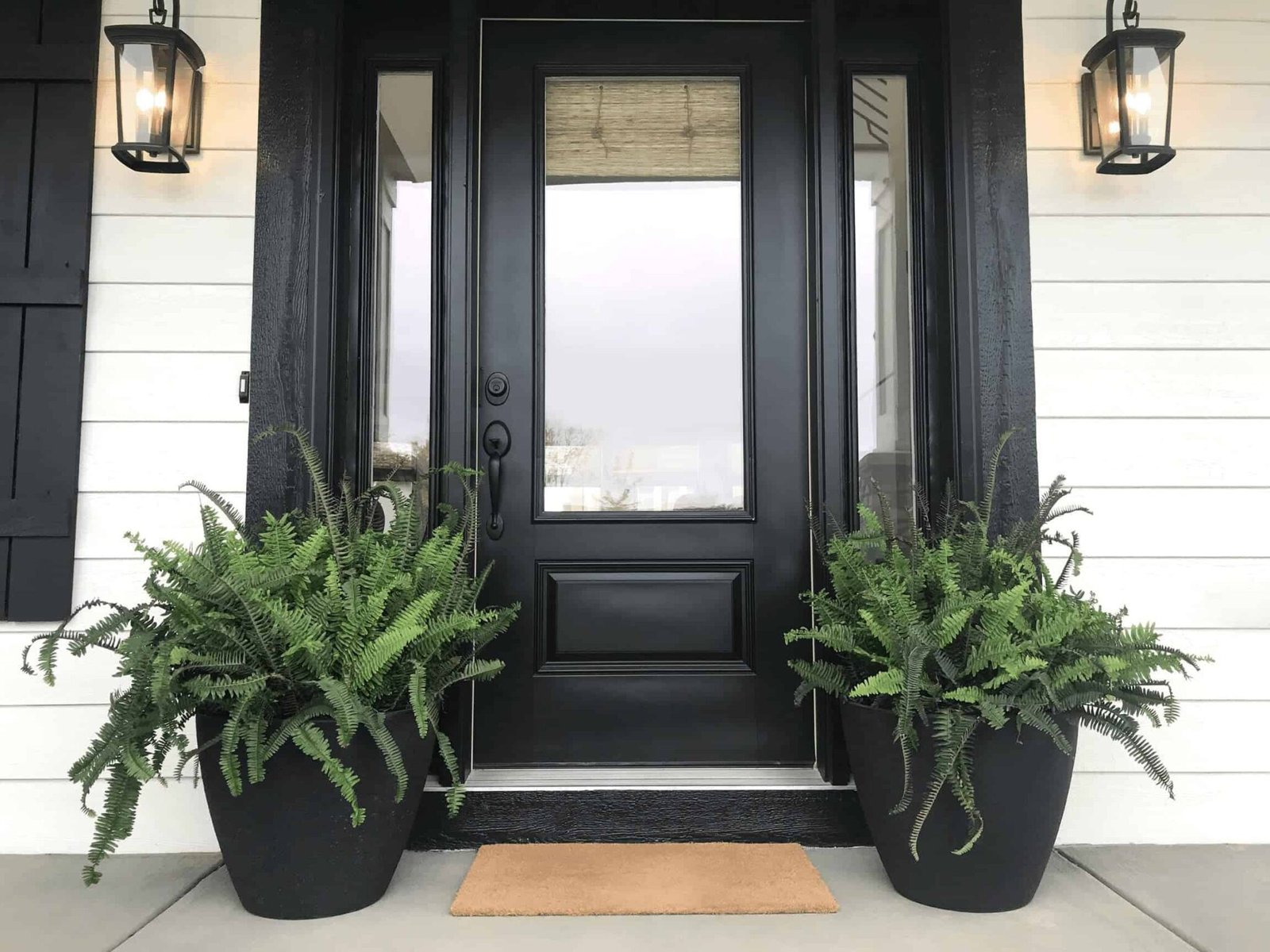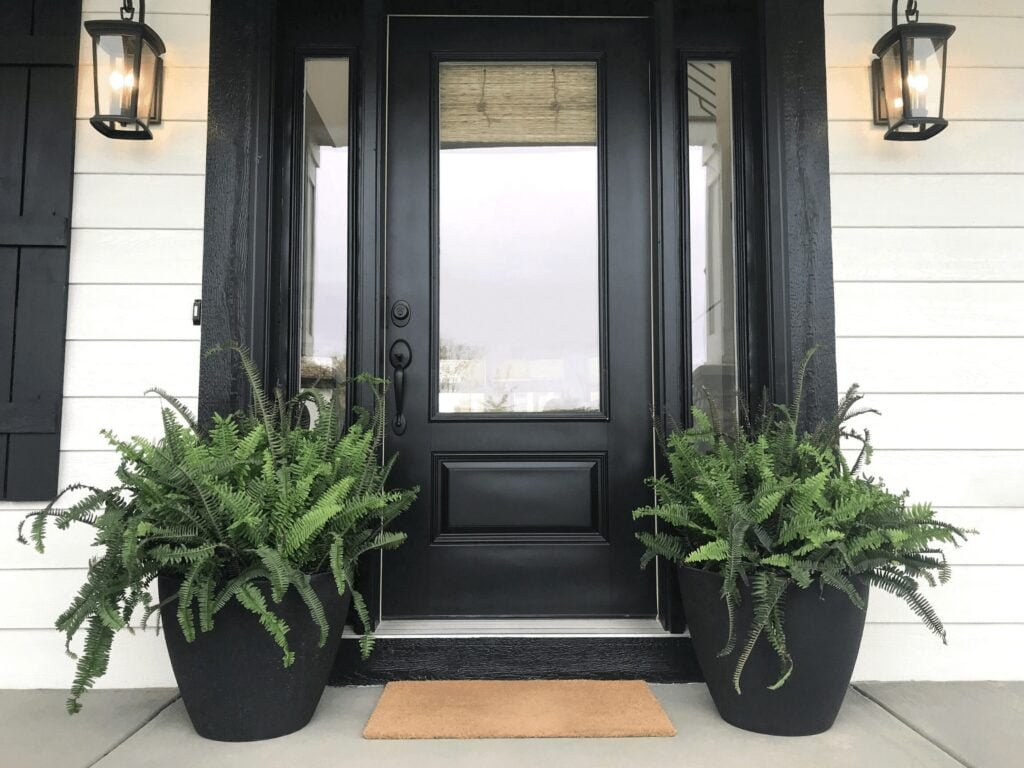 Before making your choice, let's explore the various types of glass doors:
| Types | Description |
| --- | --- |
| 🖼️ Framed Glass Doors | These doors have a surrounding frame, which can be made of wood, aluminum, or steel. |
| 🌟 Frameless Glass Doors | Frameless doors have a sleek and modern appearance with no surrounding frame. They are secured with hinges, brackets, or clamps. |
| 🚶 Sliding Glass Doors | Perfect for space-saving, they slide horizontally along tracks and don't take up floor space. |
| 🚪 Hinged Glass Doors | Similar to traditional doors, they open and close like a regular door. |
Quick tip: Each type has its unique features, so consider your preferences and space when making a choice.
---
🔍 Factors to Consider Before Choosing a Glass Door
Selecting the right glass door involves several considerations:
| Factors | Considerations |
| --- | --- |
| 🛡️ Durability | Ensure the door can withstand elements and daily wear. Look for high-quality materials and robust frames. |
| 🌡️ Energy Efficiency | Opt for double or triple-pane glass with low-emissivity (Low-E) coatings to keep your home insulated. |
| 🔐 Security | Prioritize doors with strong frames, high-quality locks, and tempered or laminated glass for safety. |
| 🪟 Privacy | Balance natural light with privacy by choosing frosted, etched, or textured glass or consider curtains or blinds. |
| 🧽 Maintenance | Look for doors that are easy to clean and maintain according to the manufacturer's recommendations. |
---
🎨 Glass Door Design Ideas
Now that you understand the types and factors to consider, let's explore some fantastic glass door design ideas:
| Design | Description |
| --- | --- |
| 🪜 Modern Glass Door Design | Sleek and contemporary, featuring frameless or slim-framed glass. |
| 🌈 Stained Glass Door Design | Classic and elegant, with various colors and patterns. |
| ✏️ Etched Glass Door Design | Patterns etched onto the glass, from simple to intricate. |
| ❄️ Frosted Glass Door Design | Provides privacy while allowing natural light. |
| 🌊 Textured Glass Door Design | Offers depth and dimension with patterns like rain, hammered, or ribbed. |
| 🔍 Beveled Glass Door Design | Features angled glass for an elegant touch. |
| 🌟 Colored Glass Door Design | Unique and eye-catching with a range of color options. |
| 🔷 Geometric Glass Door Design | Modern look with geometric shapes like squares or triangles. |
| 🪞 Mirrored Glass Door Design | Creates a spacious illusion and serves as a full-length mirror. |
| 🪟 Double-Pane Glass Door Design | Energy-efficient, regulating temperature and reducing noise. |
| 🚪 Sliding Glass Door Design | Seamlessly connects indoor and outdoor spaces, flooding your home with natural light. |
| 🏰 French Glass Door Design | Classic style with a frame dividing the glass into smaller panes. |
| 🔄 Pivot Glass Door Design | Unique design rotates around a central pivot point. |
| 🧩 Custom Glass Door Design | For a personalized look, work with a manufacturer to create a unique design. |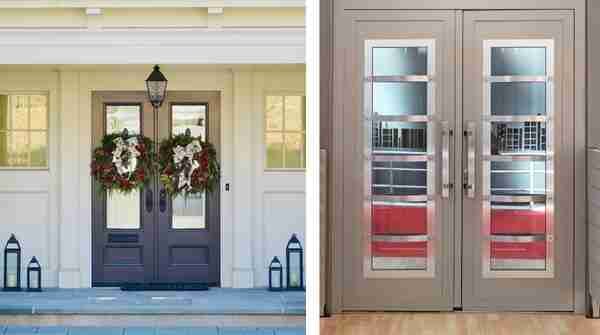 ---
🏡 Conclusion
Glass doors are a fantastic choice and a good investment for your home's entrance, providing natural light and a seamless transition between indoor and outdoor spaces. With various designs available, you can find one that suits your style and enhances your home's overall look.
Quick tip: Remember to consider factors like security, energy efficiency, privacy, and maintenance when making your choice. Whether you choose a single or double-pane glass door, stained, frosted, etched, textured, or custom design, the right glass door can add both beauty and functionality to your entrance. Enjoy the benefits of natural light and an elegant entryway!
📷 Front Door Glass Design Images
---
Can I install a glass door if I live in an area with extreme temperatures?
Yes, you can install a double-pane glass door to help regulate your home's temperature and reduce energy costs
How do I maintain my glass door?
You can clean your glass door with a mild glass cleaner and a soft cloth. Avoid using harsh chemicals or abrasive materials that can damage the glass.
Can I add curtains or blinds to my glass door for privacy?
Yes, you can add curtains or blinds to your glass door to provide an extra layer of privacy.
What is the difference between tempered and laminated glass?
Tempered glass is heat-treated to make it stronger and more durable than regular glass. Laminated glass consists of two or more glass layers bonded together with a plastic interlayer, which provides additional strength and security.
Can I install a custom glass door design?
Yes, you can work with a glass door manufacturer to create a custom design that fits your specific needs and preferences.